Thanks for coming this far. As part of this 3 blog post series, this is the last blog post where we'll be covering the Problem FIVE and how we're prepared to take this journey.
If you missed reading the last two posts, I strongly recommend you read it first here and here.
Without spending more time waiting to dig deeper, we had started working on an MVP in late 2017.
While building in parallel, we kept talking to more TMCs and Corporates to gather feedback, which gave us the last piece of the puzzle — welcoming Problem FIVE
Most mid and large TMCs were using a different software for almost each different process.

To search and book internally — they used the GDS, or an OBT (Online Booking Tool that aggregated GDS and LCC airline fares).

To store and manage traveler profile and policy data — they used the GDS (as free-text fields again yes) or another software

To perform quality checks, access, support and service bookings, they used a mid-office software.

To perform invoicing and reporting, they used a back-office software.

To visualize the overall spend, they used BI tools.
Now imagine making sure that all these software are in sync, paying for each software subscription separately, and again if the GDS cryptic commands weren't high on a learning curve, such an increasing list of software would only make it more overwhelmingly overwhelming.

The underlying learning and conclusions were that
Selling services like flights, hotels, etc is a commodity, hence being an offline TMC was a commodity

Online Booking Tools were loads too, hence it's also a commodity.

Combining only the TMC+OBT experience and going directly after the corporate would be an obvious opportunity but it's no longer a new idea as a lot of highly funded startups like TripActions, TravelPerk, Itilite and tens of others are already doing it and they're surely doing a great job.
It struck me — what if we could create an open cloud platform that will enable Corporates to bring multiple TMCs on a single platform where
Freedom Inc can use Zenmer for all 10 countries and 5000 employees where everyone has global access to the platform over web and mobile apps real-time.

All the 6 TMCs could use Zenmer to supply its own local inventory and support the client

GDS would be just another supplier API content source.

If Freedom wanted to use Zenmer as its TMC where we have local presence, we would give global 24/7 support with best negotiated fares local to each country.

Zenmer as a TMC would also share the supplier kickbacks with the client to keep the travel buyer (Freedom) and travel seller (airlines/hotels) directly connected to each other.

Travel sellers can directly sell unique ancillaries to Freedom as they will already have insights into the traveler profile, policy and booking data

Third-party developers and tech companies can build unique solutions for corporates, travelers, TMCs and suppliers on top of our Open API microservices architecture


We had quietly built the platform with our first New Delhi based TMC partner. They had also extended the platform to their client (a publicly listed company with 2000+ employees) in Jan 2019. By Feb 2020, we were driving 500+ bookings everyday with 3 TMC partners which drove over $3mn+ processed volume in our first year of launch.
From Mar 2020, COVID shook us to the core as we were a bootstrapped startup, but we chose to persevere the one to two odd years, because we deeply believed in our mission. We never really started talking much about the platform and our WHY until this blog post, but we're gonna do a lot more of these going forward.
If we go back to our five problems again, life has come full circle with them being attacked through a single platform
Solution to Problem ONE: TMCs will search GDS, LCC and NDC fares in one single search against their own airline partnerships along with quoting, booking, and auto-invoicing. They will invite their clients to use the platform for self-booking where both the TMC and corporate see the exact same thing (inventory, profile, policy, bookings, invoices, etc) real-time.

Solution to Problem TWO: Proprietary booking management system with each data being a standardized parameter in the database that removes the GDS PNR dependency. All booking, profile, policy data is standardized irrespective of the underlying supplier, that will drive open data collaboration between all stakeholders.

Solution to Problem THREE: A single global account for each company on a cloud-based instance allowing everyone to collaborate in sync over web and mobile apps globally in real time.

Solution to Problem FOUR: A Multi-TMC platform that will allow corporates to keep using different TMCs for different regions, without leaving the underlying platform

Solution to Problem FIVE: Unique profile for each TMC team member and company employee with data standardization, traveler personalization, policy workflows, booking collaboration, automatic quality-checks, invoicing, reporting and analytics; thereby replacing any mid-office and back-office software.
All of this on one single platform bringing Corporates, TMCs, and Travel sellers together while allowing them to openly collaborate together, where our incentives are only aligned with more software usage. We really believe this positions Zenmer as a truly unbiased SaaS based 'Travel Platform as a Service' (TPaaS) model, which could be a new category in itself going forward. AND WE STRIVE TO BE ONE OF THE LEADERS IN IT.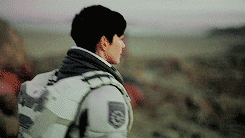 I know it's a lot of big ambition and bold statements, but we're in this for the long run with perseverance, agility and customer experience as our top priorities — so we're not worried about being bold, but rather extremely passionate and excited about building a team of warriors that together creates a lasting impact in travel technology.
If you're excited about our WHY and the future of TPaaS, we're looking for more warriors to join our small ship — DM me on LinkedIn or Twitter.
To learn more about Zenmer, visit our website.
— Nikunj Agrawal, Founder & CEO, Zenmer